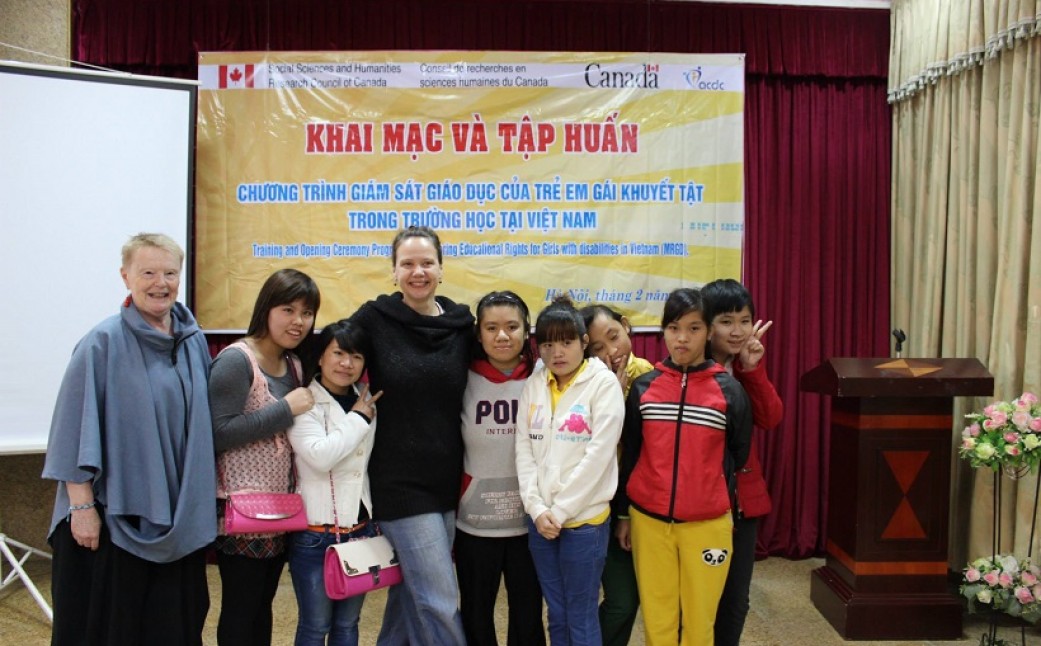 The programme was supported and coordinated by professionals of leading universities in Canada such as York University, McGill University and Lisbon University with partner's projects such as Disability Rights Promotion International (DRPI), York Centre of Asian Research (YCAR), Participatory Cultures Lab of McGill University and other research programmes.
The aim of this project is to disseminate intensive knowledge about education rights for girls with disabilities, improve capacities for women and girls with disabilities in monitoring disability rights, promoting sexual equality in disabilities, making positive change in community awareness as well as people with disabilities themselves towards disability issues.
During working days, research team coordinated to carry out the programme supporting women and children with disabilities in Tu Liem district, Ha Noi. 10 women with disabilities were trained to become core staff in designing monitoring models basing on disability rights. Moreover, supporting staff had chosen 23 girls with disabilities in Tu Liem district to equip themselves with basic skills about photovoice and drawing. These are some primitive tools in order to make women and children with disabilities become main factors in making changes about social awareness in disability issues as well as ensuring educational rights of girls with disabilities implemented.