The series of children's rights training sessions for parents and caregivers of CWD conducted by ACDC was held on October 29-30 and November 13. The training series consists of two major topics: Knowledge of Child Rights, child protection, child rights reporting mechanism, child rights violation, and Communication Skills for Parents/Carers of CWD.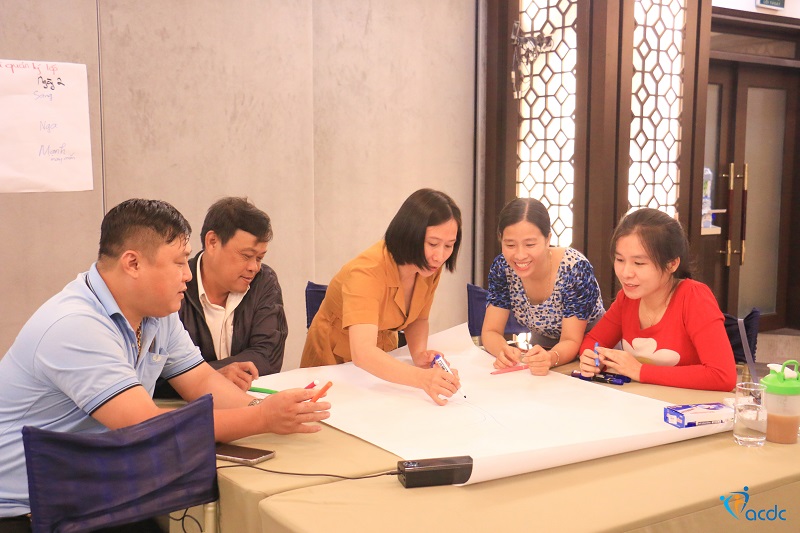 Under the enthusiastic guidance of Attorney, Master Le Hai Yen, Chef of Law Department - ACDC, a training team from the Save the Children (SC) and Master Tran Minh Hai - Foundation, Director of Tuong Lai Centre, participants were enhanced their knowledge and skills. In particular, in the Media Skills content, participants received numerous comments and support from Master Tran Minh Hai through a trial practice of organizing media content. As a result, participants are now better confident and prepared for their media session at the school/branch.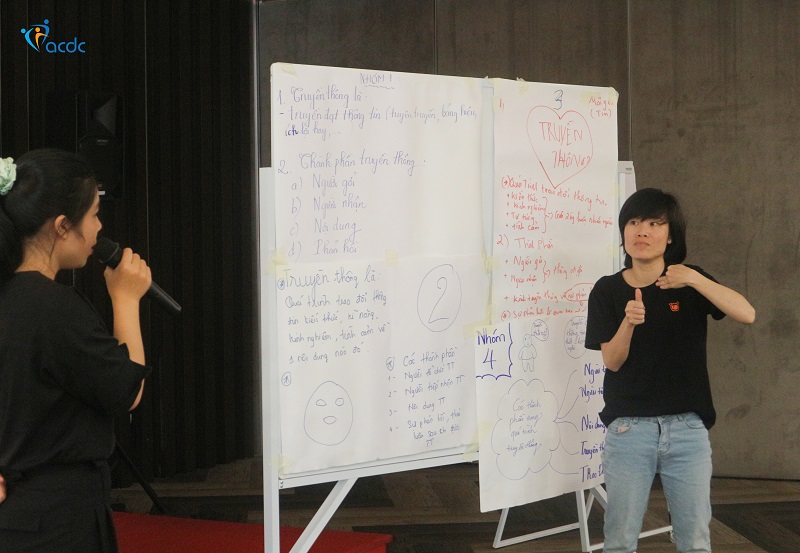 Ms M.D - a parent of children with disabilities shared about the children's rights training course: "The class was very helpful, interesting, especially the knowledge that the Lawyer taught was very helpful, helping me to broaden my knowledge. The training methods from SC's training group are diverse and not boring, making it easy for me to learn."
Ms L.T.H., a teacher of children with disabilities, stated: "I am grateful to ACDC and Mr Hai for the guidance. The teacher's way of teaching is very interesting and easy to approach the lesson. The training course allowed me to gain better knowledge and experience to protect my students and make me more confident in front of the crowd."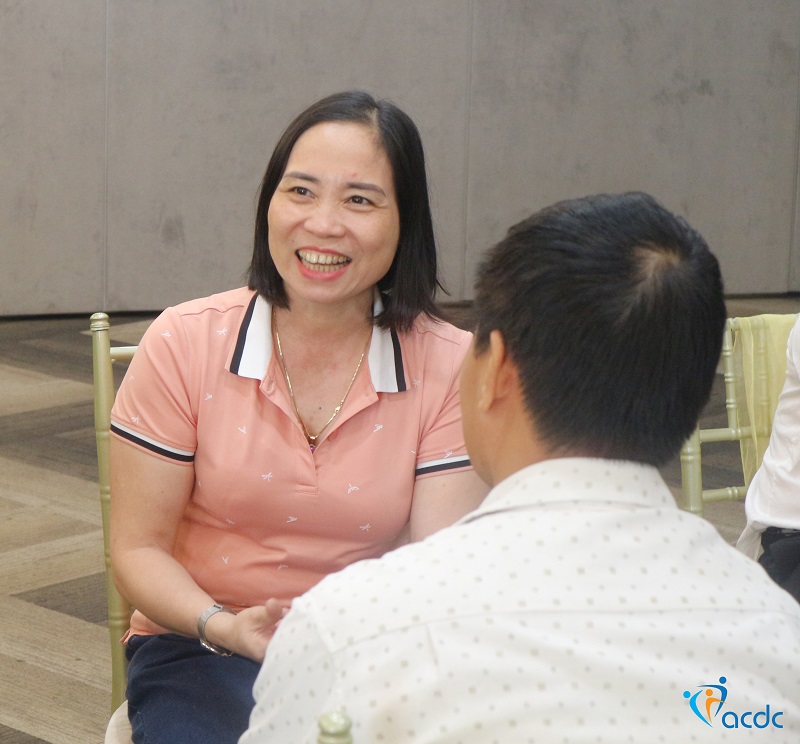 Mr N.Q.M - a Deaf teacher shared: "After studying, I feel that his knowledge and skills are very strong. The lesson was really intriguing to me; everything is connected and has a very specific purpose."
At the end of the training sequence, participants will base their needs, goals, and capabilities on the network/parent of children to reorganize child rights communication sessions for parents/carers of CWD.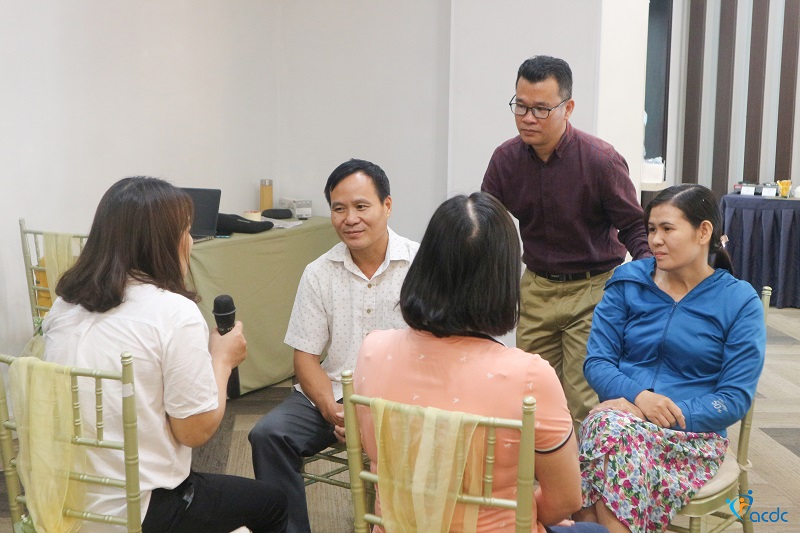 The activity is within the framework of the project "Increased accountability to eliminate violence and discrimination against children with disabilities" (AVAC) implemented by ACDC, sponsored by Save the Children Hong Kong and the coordination of Save the Children Vietnam.