April 17th and 18th, 2021, ACDC in collaboration with Child Fund Vietnam organized two media events on the 18th day of Vietnam Disability Day with the theme "Parents try, good children every day" in Quang Hoa district, Cao Bang province and Na Ai district, Bac Kan province. project implementation team; officials in charge of child protection, socio-cultural officials of project communes; managers and teachers of preschools and primary schools in the project communes; students with disabilities and close friends of students with disabilities; groups of parents of children with disabilities; self-help groups and their relatives.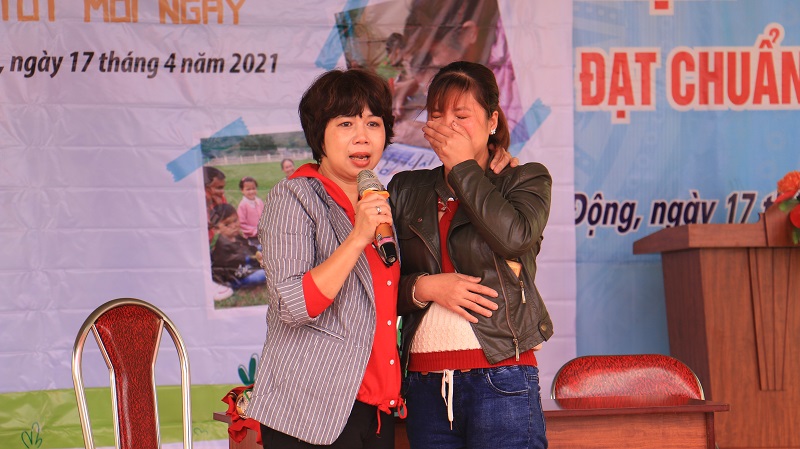 The event is an opportunity for parents and teachers,... expressing and sharing their feelings and thoughts as well as difficulties on the journey with children with disabilities. In particular, people have been exchanged and listened to about the 20-year journey of accompanied by children with autism syndrome of Ms. Nguyen Tuyet Hanh, President of the Family Club of autistic people in Hanoi. There are many parents who have not held back tears when hearing the story of Ms. Tuyet Hanh. Ms. D. has children with disabilities, since participating in the activities of the project to date, she has always shown herself to be a strong mother. However, she cried a lot during the exchange and she said, "When I was crying, I felt more shared. ". Through the program, many parents have been eded, shared and better understand their role in the care process, creating conditions for their children to develop in a learning environment, with classmates. Ms. T. - a teacher encouraged parents: "Parents must be stronger. If you're like that, we're going to have to be a support for you. Children with disabilities have their own skills and strengths. We'll see what strengths you have, guide you. "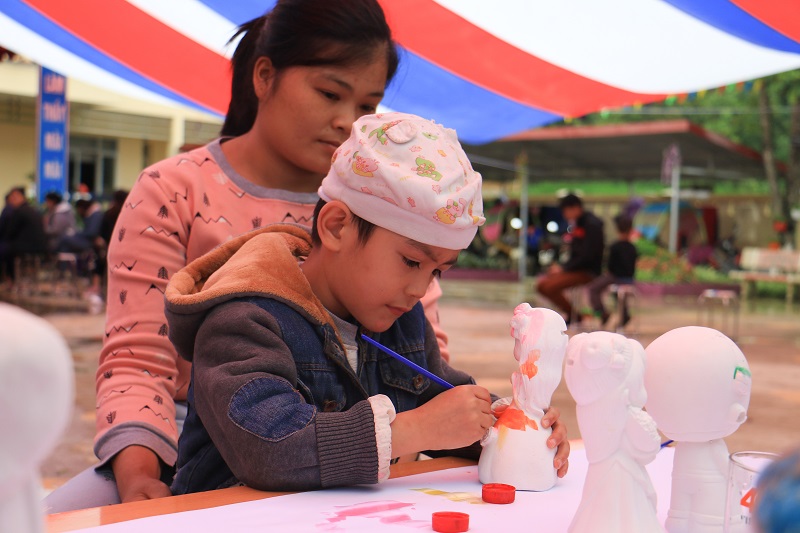 In addition, students with disabilities and students without disabilities, teachers had the opportunity to participate in fun activities such as statues, enjoying local specialties. A non-disabled student sincerely shared: " If your child has a disability in class, he will help you, he will invite you to go to school with him. "
The series of activities within the framework of the project "My Right to Study" was implemented in Quang Hoa district (Cao Bang) and Na Ri district (Bac Kan) from October 2019 to June 2022 with the goal of promoting an environment of inclusion and access to quality education for children with disabilities.