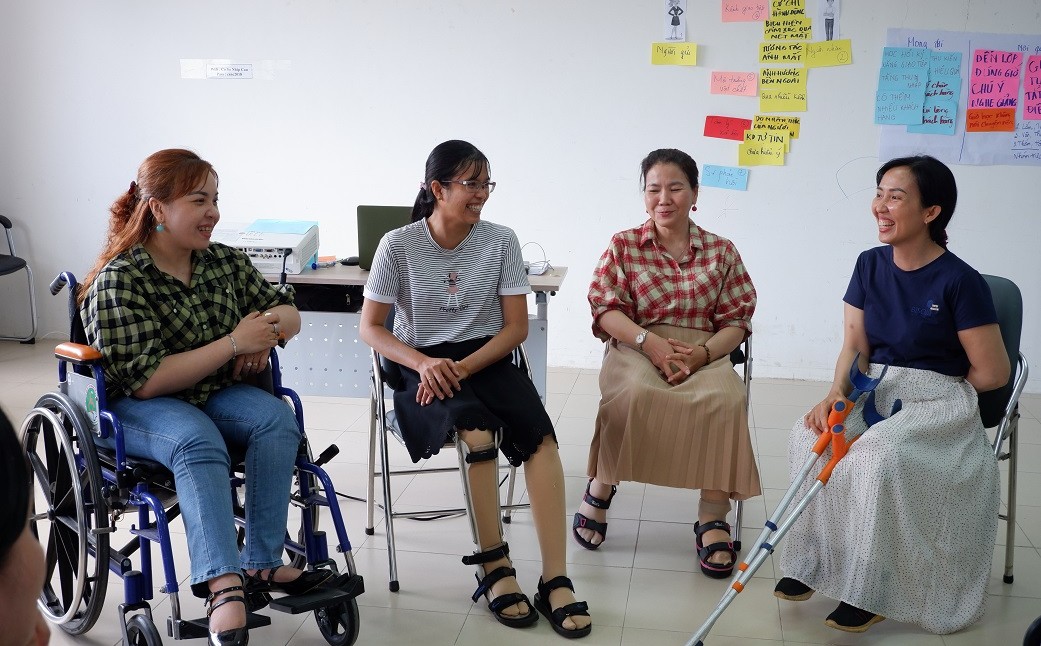 Implementation place: Da Nang and Can Tho.
Project period: 2022-2024.
Donor: International Committee of the Red Cross (ICRC)
Partners: National Committee for Vietnamese Persons with Disabilities, Department of medical service administration - Ministry of health, Da Nang Association of People with Disabilities Can Tho Association of People with Disabilities (PWDs).
Beneficiaries:
- Direct beneficiaries: About 100 people with disabilities in the target provinces will be supported to participate in project activities
- Indirect beneficiaries: people with mobility impairments in Vietnam
General objective: To enhance the quality of life of people with disabilities through enhancing the quality and effectiveness of policy formulation and implementation for people with disabilities, and promote opportunities to participate in the labor market and career opportunities of people with disabilities in the target provinces.
Specific objective: To the development and improvement of policies to support people with disabilities in health and care; To enhance career opportunities for people with disabilities as well as raise awareness about disability in the target provinces.
Expected results 1: National policy improvement to ensure access to Rehabilitation services of PWDs
Output 1.1: Revision of National law on disability has a mechanism that the right to access rehabilitation services existed
Output 1.2: New policies to ensure P&O services are covered by State health insurance mechanism
Output 1.3: National Rehabilitation Action Plan development which ensures the government budget in system improvement including governance, Hr, products, procurement etc.
Expected results 2: Comprehensive support for PWD's income improvement
Output 2.1: Need Assessment from persons with disabilities and mapping of the local labor market
Output 2.2: Career development skills for PWDs to improve their income
Output 2.3: Psychological support for PWDs to overcome trauma and increase self-estee