The Head of Provincial Project Management Unit (PMU), who is chairman of the Association for the Protection of PWD and Children's Rights, and Agent Orange Victims, shared his experience working in partnership with USAID-funded Raising Voices, Creating Opportunities (RVCO) Activity. In the past, he believed that supporting persons with disabilities was about asking for donations and charity, for example for food and mobility assistance. The Head of the Provincial PMU observed that staff, PWDs, and their families improved their understanding of PWD-related policies through the activity's trainings, seminars, legal counseling, and field inspection of policy implementation.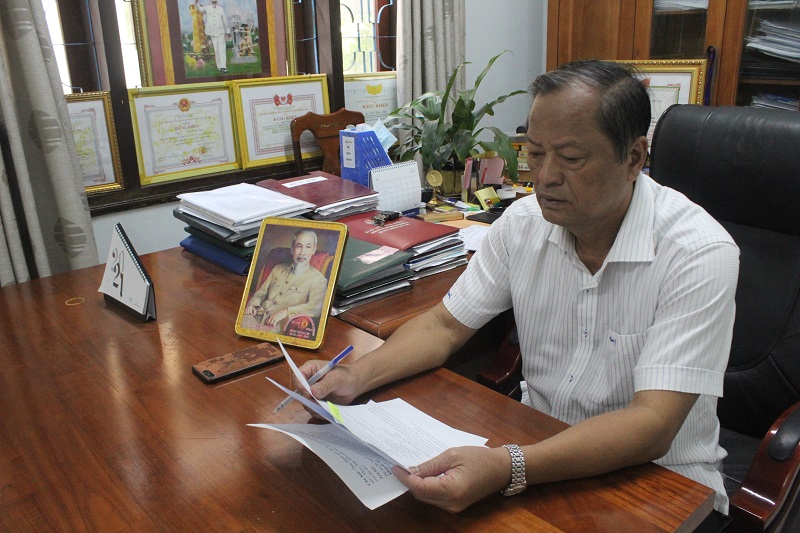 What the Head of the Provincial PMU learned from the activity and helped him change the most was the awareness of disability inclusion. He noted, "When we understand about disability inclusion, we have a working method that is suitable with persons with disabilities." This shift led him to expand the organization's fundraising activities from scholarships, wheelchairs, or gifts on holidays to issues that support PWDs to live independently and more integrated in communities. On behalf of the Organization of Persons with Disabilities (OPD), the Head of the Provincial PMU visited some public works in the province with a number of departments to check their accessibility. They had straightforward discussions with the Provincial People's Committee (PPC) and shared reports that the public works did not meet PWD access criteria set out in official regulation to help them implement changes. As a result, there have been some new facilities in Quang Tri province introduced: an access ramp to enter the Vietcombank facility in Dong Ha city; wheelchair access to the Ward 2 People's Committee one-stop-shop office and toilets; and access ramps at the Department of Finance and Le Duan park.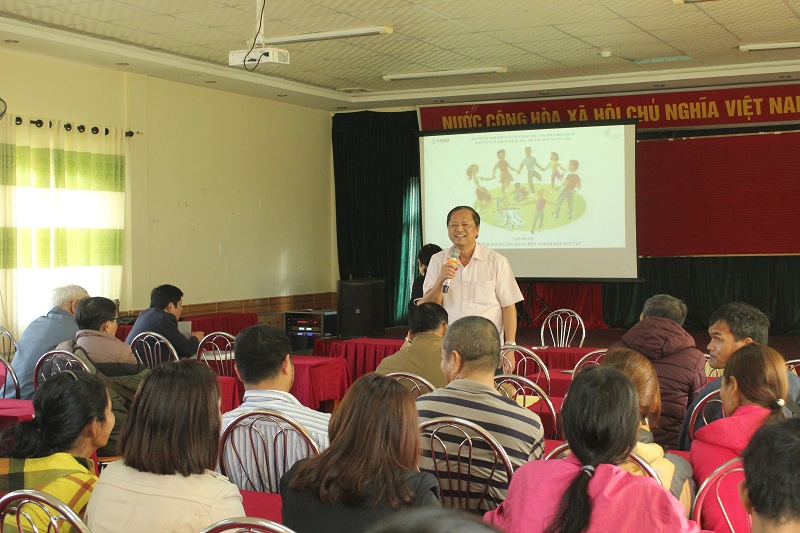 The Head of the Provincial PMU's improved understanding of PWD laws helps him direct OPD staff at all levels to support PWDs and work with local authorities to ensure the implementation of PWD rights to help them better integrate into communities. This creates more understanding of rights and opportunities for local PWDs to participate in social activities, in turn creating a ripple effect for other persons with disabilities in their locality to become more aware and have better access to services.